URGENT!!!
PRAY TO END ABORTION!!!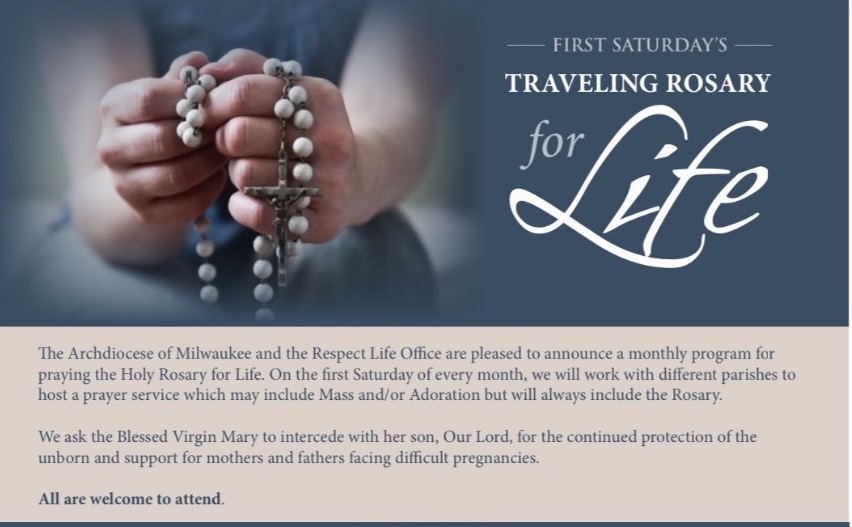 The Michael J. Wolfe Scholarship.
This essay contest is in memory of Michael J. Wolfe, a Fond du Lac teenager who had a right-to-life belief that he put into action during his short time here with us. Michael had written a pro-life essay shortly before his death which prompted us to establish this program.
Click here to Download the Application for Entry in the Contest.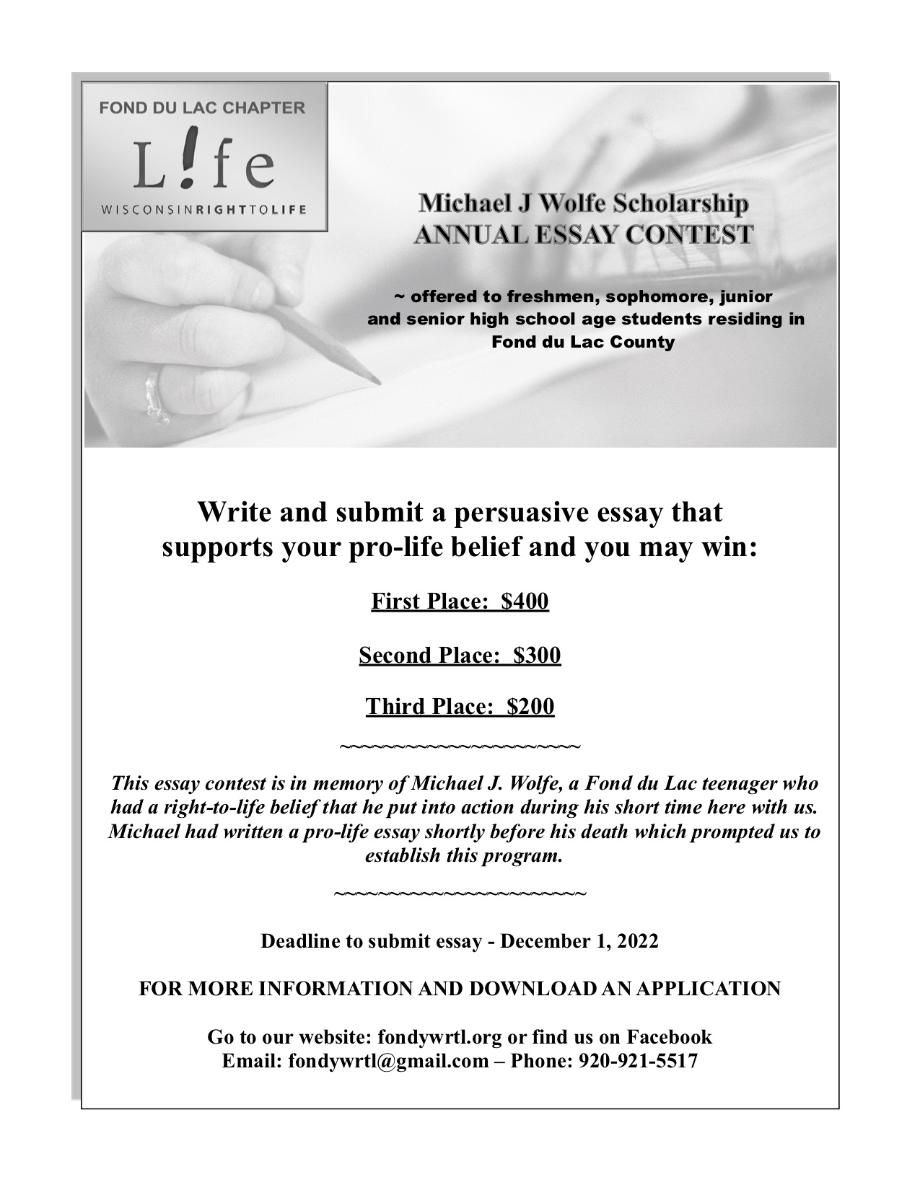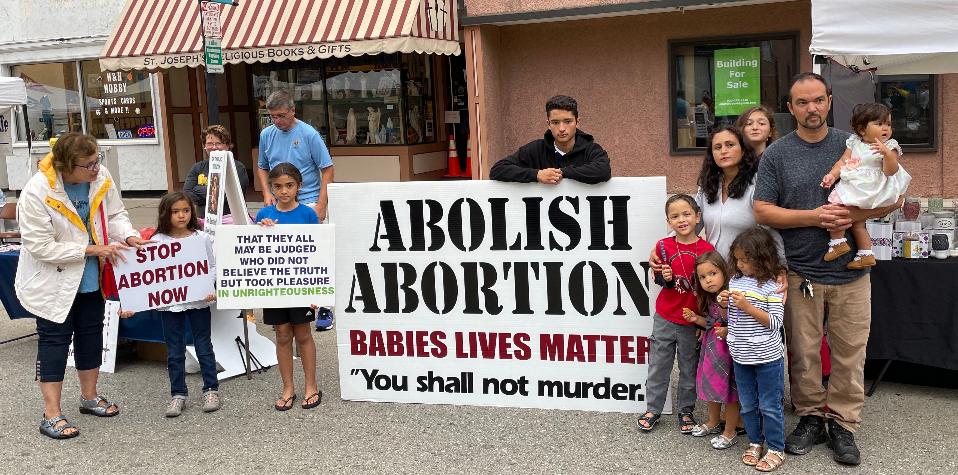 BEAUTIFUL PRO LIFE FAMILY SPEAKS TRUTH WITH
THEIR LIVES!
Click on the link below to see what the Fond du Lac Chapter of
Wisconsin Right to Life is doing for Life!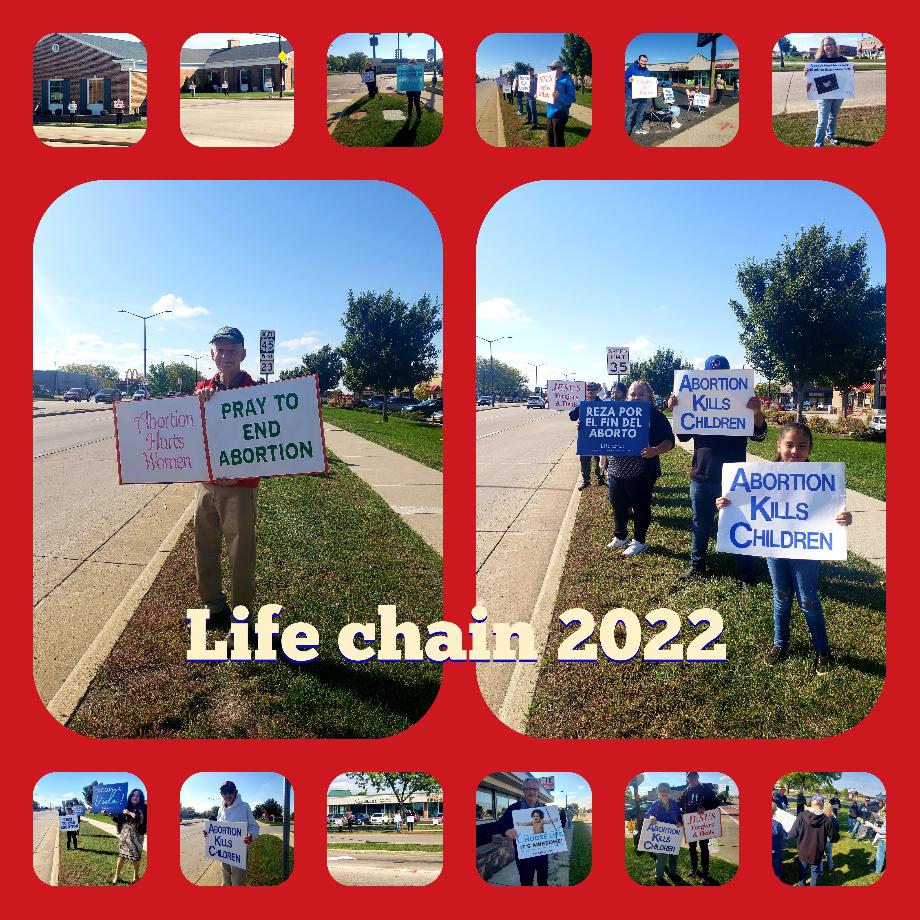 MANY THANKS TO ALL WHO STOOD FOR LIFE OCTOBER 2, 2022, AT THE ANNUAL LIFE CHAIN FOND DU LAC!!
OUR MISSION: "TO MAKE EUTHANASIA, INFANTICIDE, ABORTION, AND DESTRUCTION OF HUMAN EMBRYOS SOCIALLY, ETHICALLY, AND LEGALLY UNACCEPTABLE SOLUTIONS TO HUMAN PROBLEMS AND TO PROMOTE POSITIVE ALTERNATIVES TO EACH OF THESE ACTS."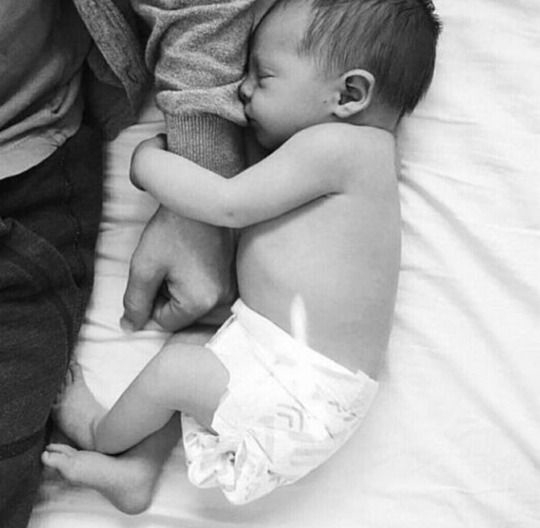 THE FDL CHAPTER MEETS
THE FIRST TUESDAY OF EACH MONTH
At 6:30 PM
At Charis Pregnancy Help Center
207 North Main,
Fond du Lac, 54935
Contact Fondy RTL for more information
920-921-5517
CONSENSUS
Check out this short video to learn how many people actually do not support abortion contrary to what the media would have us believe!
Click on the link below.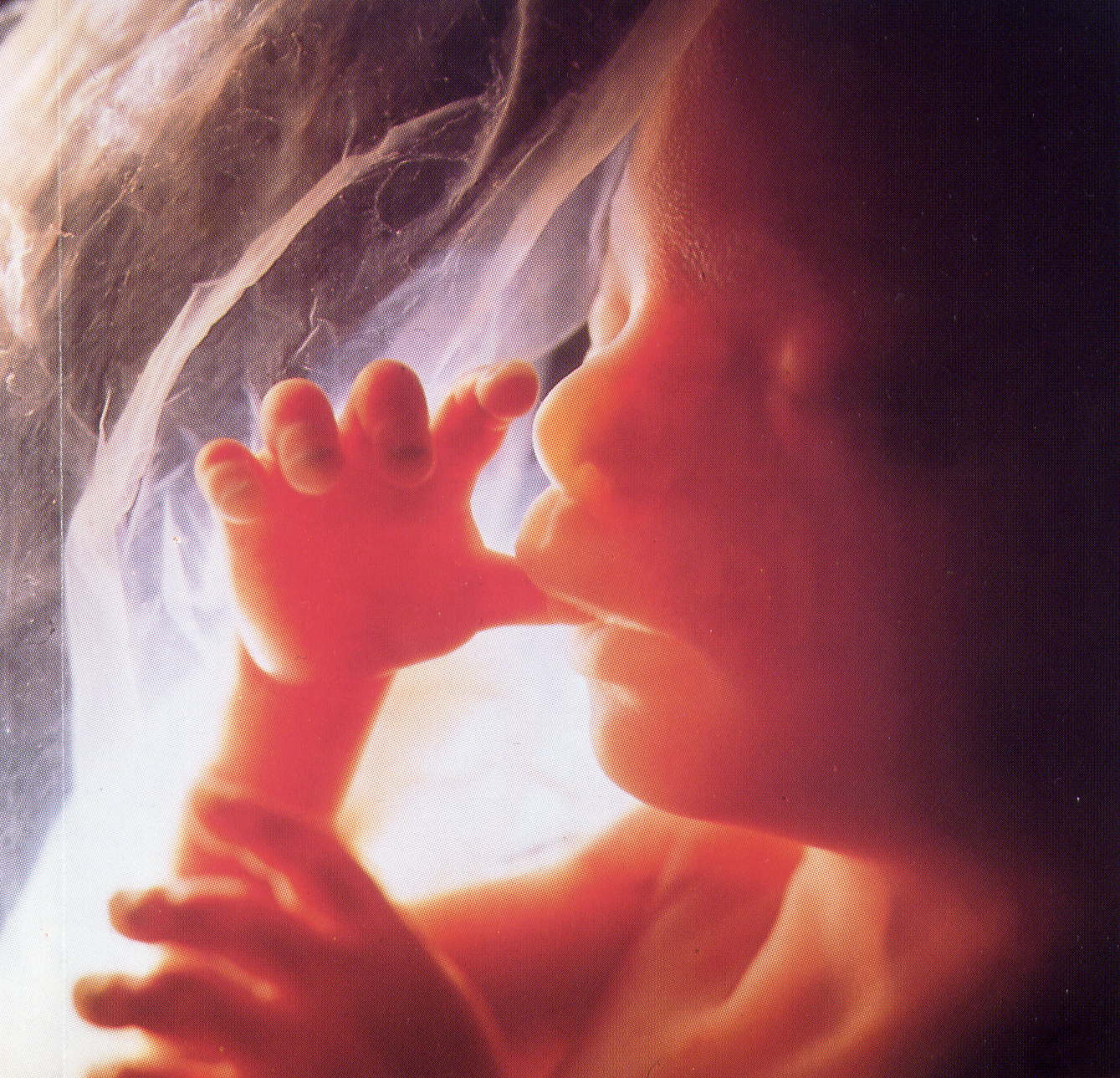 "But I feel that the greatest destroyer of peace today is abortion, because it is a war against the child - a direct killing of the innocent child ...
How do we persuade a woman not to have an abortion?
As always, we must persuade her with love, and we remind ourselves that love means to be willing to give until it hurts. Jesus gave even his life to love us. So the mother who is thinking of abortion, should be helped to love - that is, to give until it hurts her plans, or her free time, to respect the life of her child. The father of that child, whoever he is, must also give until it hurts..." MOTHER TERESA
Wisconsin Right to Life - Fond du Lac Chapter
P.O. Box 15 Fond du lac, WI 54935
Please email fondywrtl@gmail.com or
or 920-921-5517 for more information.